Dear Shelley,   At the end of the year a brief update on Biko. He is doing very well.  He loves his "kingdom". A big garden which we now fenced in. He also loves his toys, especially when they are beeping, although in the mean time he dismantled about six footballs.  
His ears are now up and this week, he started to lift his leg. I guess he is figuring out how to grow up. Most of the time he is very well behaved, although there are days when his eyes already betray that he is nothing but naughty thoughts.  Anyway, attached a recent picture.  
Have a merry Christmas and a fantastic 2004.  
Warm regards,  
Rene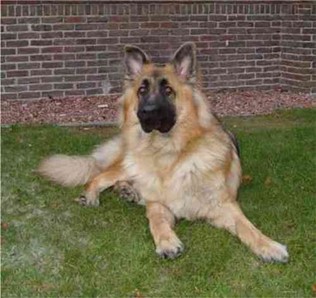 Biko at 9 months!